Jill Beautifull Red Queen du Treizième Ange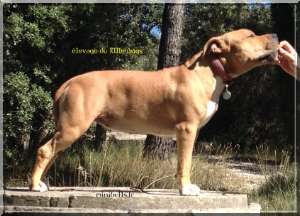 Race / Breed : American Staffordshire Terrier
Sexe : Femelle
Date de naissance / DOB : 28 octobre 2014
Pelage / Coat : Fauve / Fawn
Ataxie Cérébelleuse / Ataxia : Saine / Clear
Examen du coeur / Heart exam : Ok
Taille / Size : 45 cm
Poids / Weight : 25 kg
Dentition : Complète en ciseaux.
Father / Père : / Mother / Mère :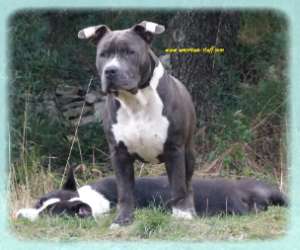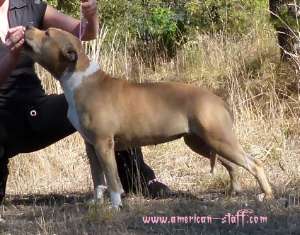 Joyce est née à la maison.
Père : Jack Snow Od Benga (Multi Champion Dragon Keumgang & Blue Dance Od Benga).
Mère : Gucci Guilty of The Original Pit Spirit ( Champion Vetrap Tipit Z Hanky & American Beauty du Treizième Ange).
Autres photos de Joyce :